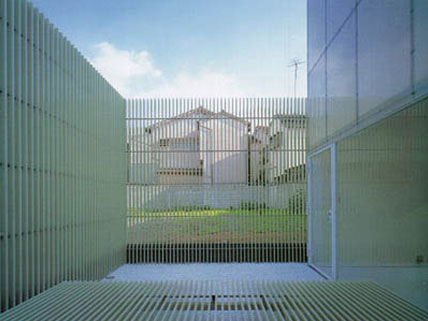 Water / Glass
Ginzan Bath House
Bato Hiroshige Museum of Art
Plastic House
Kengo Kuma & Associates has won the competition to design the Victoria & Albert Museum's new outpost in Dundee
"..you could say that my aim is 'to recover the place'.
the place is a result of nature and time, this is the most important
aspect. I think my architecture is some kind of frame of nature.
with it we can experience nature more deeply and more intimately.
transparency is a characteristic of japanese architecture,
I try to use light and natural materials to get a new kind of
transparency. " Kengo Kuma
Kengo Kuma was born in kanagawa, japan in 1954.
he graduated from the school of engineering at the university
of tokyo in 1979, and continued his studies in new york in 1985-86,
at columbia university and the asian cultural council.
the following year, he founded the 'spatial design' studio
and, in 1990, 'kengo kuma & associates';
between 1998 and 1999, he was a professor at the
faculty of environmental information at keio university.
kuma's aim is to 'recover the tradition of japanese buildings'
and to reinterpret it for the 21st century.
kkaa.co.jp