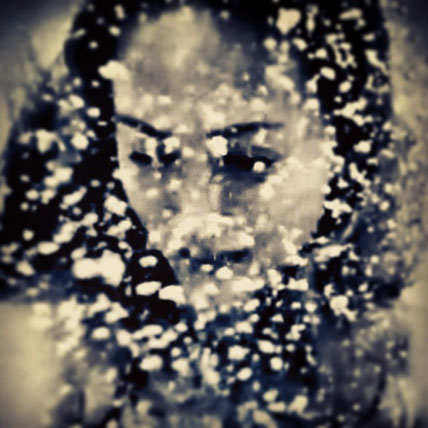 AMBIENCE
72min - teaser
2013


On December 31, 2020 the Swedish artist Anders Weberg end his 20 plus years relation with the moving image as a means of creative expression . After more than 300 films he puts an end with the premiere of what will be the longest film ever made. Ambiancé is 720 hours long (30 days) and will be shown in its full length on a single occasion syncronised in all the continents of the world and then destroyed.

In the piece Ambiancé space and time is intertwined into a surreal dream-like journey beyond places and is an abstract nonlinear narrative summary of the artist's time spent with the moving image . A sort of memoir movie . (Film memoir ) . This in the visual expression that is constantly characterized the work throughout the artists career.
As a small tease until the premiere in 2020 shorter teaser/trailers will be presented at different occasions.

2014 - Short teaser which is 72 minutes long and that has the intent to convey the mood and tempo from the full piece.
2016 - The first short trailer with duration 7 hours 20 minutes.
2018 - Longer trailer with duration 72 hours.
thelongestfilm.com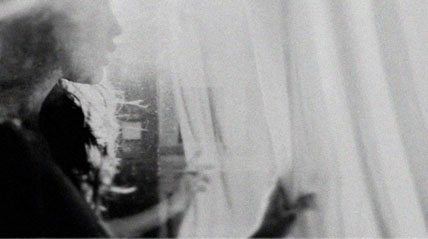 ABSENT VIII
a homage to Maya Deren
00:30
2013/04/14

from wikipedia

Maya Deren (April 29, 1917 – October 13, 1961), born Eleanora Derenkowskaia (Russian: Элеоно́ра Деренко́вская), was one of the most important American experimental filmmakers and entrepreneurial promoters of the avant-garde in the 1940s and 1950s. Deren was also a choreographer, dancer, film theorist, poet, lecturer, writer and photographer. The function of film, Maya believed, like most art forms, was to create an experience; each one of her films would evoke new conclusions, lending her focus to be dynamic and always-evolving.[1] She combined her interests in dance, voodoo and subjective psychology in a series of surreal, perceptual, black and white short films. Using editing, multiple exposures, jump cutting, superimposition, slow-motion and other camera techniques to her fullest advantage, Deren creates continued motion through discontinued space, while abandoning the established notions of physical space and time, with the ability to turn her vision into a stream of consciousness. Perhaps one of the most influential experimental films in American cinema was her collaboration with Alexander Hammid on Meshes of the Afternoon. She continued to make several more films on her own including At Land, A Study in Choreography for Camera, andRitual in Transfigured Time – writing, producing, directing, editing, and photographing them with help from only one other person, Hella Heyman, as camerawoman. She also appeared in a few of her films but never credited herself as an actress, downplaying her roles as anonymous figures rather than iconic deities.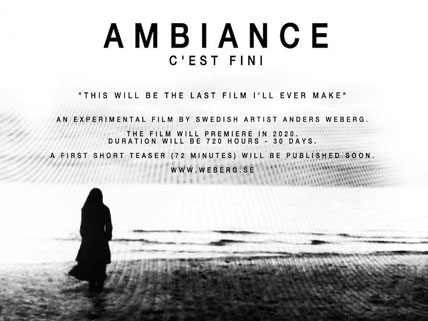 Anders Weberg
(b.1968)
Anders is an artist working in video, sound, new media and installations and he is primarily concerned with identity. The human body lies at the root of projects that formally and conceptually chart identity and its construction as a preamble to broaching matters of violence, genders, memory, loss or ideology in which personal experiences co-exists with references to popular culture, the media and consumerism. Specializing in digital technologies, he aims to mix genres and ways of expression to explore the potential of audio visual media.

He coined the term Peer-to-peer art or (p2p art) in 2006. Art made for - and only available on - the peer to peer networks. The original artwork is first shared by the artist until one other user has downloaded it. After that the artwork will be available for as long as other users share it. The original file and all the material used to create it are deleted by the artist. "There's no original". Six films with a duration between 45 minutes and 9 hours have been uploaded on the file sharing networks in one copy and their original have been deleted. P2P Art - The aesthetics of ephemerality.

Currently working on the longest film ever made. A 720 hours long video titled Ambiance that will premiere in 2020.

Also the founder and curator of the Stian [con]temporary art gallery and AIVA, Angelholm International Video Art Festival 2012.

Currently based in the small village Kölleröd in the south of Sweden and has exhibited at numerous art/film festivals, galleries, and museums internationally, including:
Oscar Niemeyer Museum, Curitiba, Brazil, 2012, Museum of Modern Art 2011, Buenos Aires, Argentina. File Brazil 2007-2008-2011- 2012, São Paulo, Brazil; FutureEverything 2010, Manchester, UK; National Museum of Contemporary Art 2010, Athens, Greece; Beijing Contemporary Art Centre 2010, Beijing, China; Cape 09 Art Biennale, 2009, Cape Town, South Africa; Biennale of Sydney 2008, Sydney, Australia; National Museum, Szczecin, Poland; [10th] Japan Media Arts Festival, Tokyo, Japan; 13th Barcelona International Festival of Advanced Music and Multimedia Art, SONAR, Barcelona, Spain; Scope New York, US; Museum of Contemporary Art (MAC), Santa Fe, Argentina; Pocket Films , Centre Pompidou, Paris; Videoformes, Clermont – Ferrand, France and EMAF, European Media Art Festival, Osnabrück, Germany.
weberg.se

72 min teaser of AMBIENCE will be presented as a video installation and the first test for the screening of the complete 30 days long work in 2020