Seppo Renvall & Maija Saksman
VIDEO SAUNA

Renvall's works often recycle found visual material, such as discarded family snapshots or 8mm family films. Renvall likes to combine experimental music and images in his works, or illustrate old Finnish hymns or folk songs – music not ordinarily heard on music videos.

Sometimes the artist performs his works to the accompaniment of live music. Renvall is also known for happenings made together with artists and experts from a variety of different fields for example Sauna (1998–), a portable sauna made up of a tent and a barrel, a work of art that invites people to bathe while investigating the core of Finnish identity.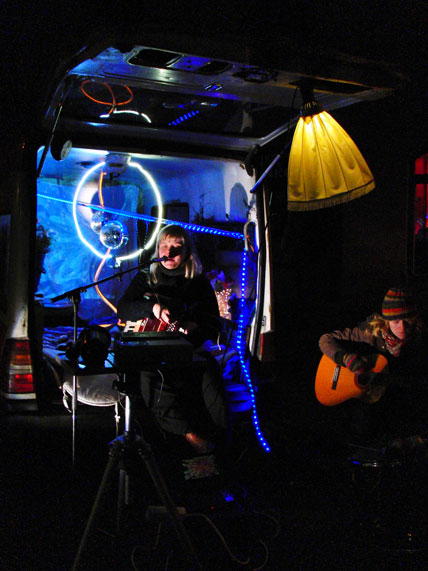 Maija Saksman presents chapters from her Songs for trees, flowers and people passing by sequence and improvises new material inspired by the moment. Songs born out of random encounters are not just for humans but for all living things. At the same time they are journeys to prehistoric times when language started to shape out through imitation of birds and animals and when things were expressed mainly by singing.
building sauna and video screenings with Seppo Renvall and performance by Maija Saksman