''Chaplin's Hotel is a group of people working with film as an artform. Chaplin's Hotel aims to promote and strenghten the artistic perspectives on the filmmedium, both in production, product and distribution. The members come from many different backgrounds, but unite in the network around discussions and explorations of the cinematic in all its forms and possible platforms for viewers to experience."

For PGN 16 Chaplin's Hotel has curated a screening of short films and videos, by different Danish artists. Although the films range from works from the 70's to new works premiering here at PGN - the films all deal with a certain femininity and sensitivity, either formally, abstract or poetic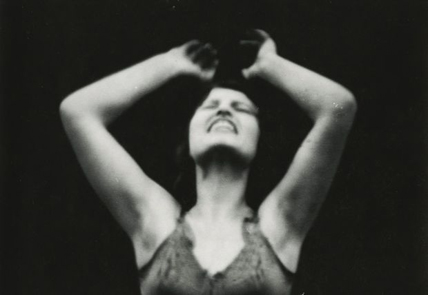 TORNEROSE VAR ET VAKKERT BARN, by Jytte Rex & Kirsten Justesen

"Tornerose war et vakkert barn (Sleeping Beauty was a Beautiful Child) is a stream of tableaux of women of different ages, talking about or demonstrating secret parts of their lives. The film stays close to the dreams and longings of the women. They reveal a kind of resignation with their anonymous role in society, which opens up for an identity that, in a peculiar and innocent way, has survived suppression. Some of the women express themselves well; others ramble, or are frank or shy. None of them live up to the Hollywood ideals or traditional left–wing views of how women should behave on screen" (Jytte Rex). The women in the film were all personal friends of the artist. According to Rex, the film was much discussed during the 1970s because its aesthetics and political statements were seen as provocative and offensive at the time.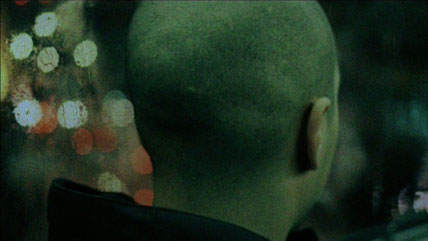 LIQUID STONES, by Ninna Bohn Pedersen

Skin equals bricks equals rain.

A homage to withering cityscape and nowhere places.

This is my doomed impossible love affair with London...

A poetic journey into the inevitable loneliness and unity that signifies life in the metropolis. A search for the soul of the city that breaks down the confinements of the ordinary and suggests a new view of different layers of the city. A search that dives into the gutter and back streets as much as it intuitively leads the viewer into him or herself.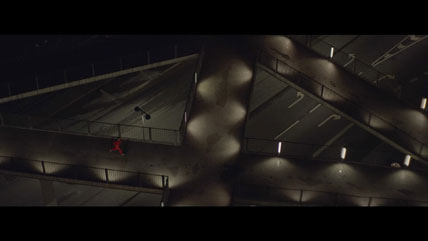 RUNNING THROUGH LIFE, by Helene Moltke-Leth

"Running Through Life" aims to evoke a debate about modern life, of which stress is a well-known factor.
We are not created for the distractions and pressures that the modern lifestyle offers us.
Our stress responses are triggered too often and too harshly, and as a result we are constantly teetering of burning out.
We strive forwards in the belief that the stress will pass, but it exacerbates the problem.
I believe that we need to debate the human condition, which is under tremendous change in the contemporary existence right now.

• 41 million are assessed annually to be suffering from work-related stress in the EU
• Stress is the second biggest occupational health problem in Europe.
• It is estimated to incur EU expenditures of 20.000.000.000 € (20 billion)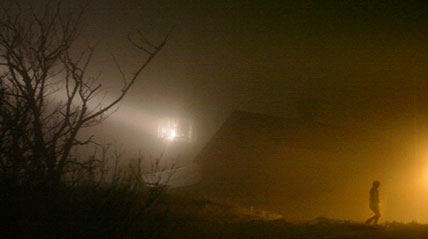 LUMEN, by Sidsel Becker

Lumen is a tale of things not spoken – but felt. Imagined. Experienced. A circular narativ weaved around a lighthouse, a boy and a girl. Alone in a vast and empty landscape. No words - only sounds. Glimpses of light, long stretches of darkness. Stagnation interrupted by white. Again and again. Stirring – giving space to memories with no names.
IF I DIE BEFORE I SLEEP (OR FROM WHAT HAS BEEN AND WHAT WILL COME), by Rikke Benborg

The film was made for a digital publication celebrating the 100 year anniversary for women's voting rights in Denmark. In this short loop we see a young woman lying on the floor while broken porcelain is flying around above her head. The violent disturbing act of throwing things in anger is turned into a peaceful and serene scenario. Is this wishful thinking or is it an act of the power of the woman's mind?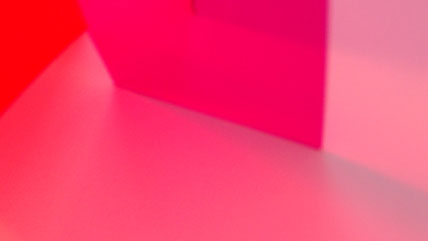 RCALDSFFOR14, by Astrid Espenhain

Light, colours and the interactions between them are key elements in Astrid Espenhain's video works. Reflection of the light in colours and materials fascinates her. In her video works she explores the spatial qualities and the aesthetics, which occurs in the interplay between the colours and the light. She films simple analogue elements in motion and the soundtrack consists of simple everyday sounds or tones, often manipulated and stretched beyond recognition.

In the video RCALDSFFOR14 a red surface moves in red light. In the interaction between the material and the light soft transitions in red occur with shadows that evoke the complementary cyan. The red colour tones create a fascinating universe, which in combination with a very simple soundtrack draws the viewer into a sense of resonance.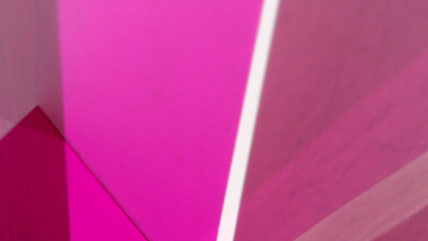 PIRSLDSFFC2, by Astrid Espenhain


The video PIRSLDSFFC214 shows transparent surfaces in motion illuminated by direct sunlight. The interplay between surfaces, sunlight, shadows and reflections create new compositions in continuous transformation. The soundtrack seems at the same time both unfathomable and understandable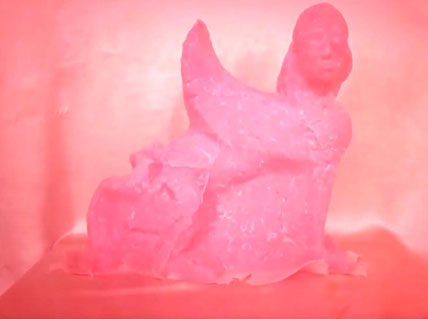 TREMALLA PHIX, by Sian Kristoffersen, 2015

The Sphinx is the guardian of secrets and of the dead.

She is one of the first mythological female creatures that embodies the qualities of the enigmatic and merciless killer and from a feminist perspective she is an exciting figure. She makes room for a broader spectrum of feeling and doing than female creatures are normally allowed within tradition and history. In this work the sphinx is slowly moving her body in unrest as if dancing to a mute tune only she can hear, while drenched in pink hues, she is building up something enormous.