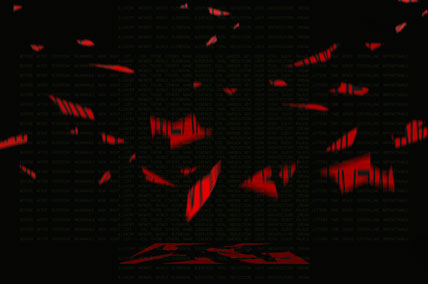 MIRROR GOLEMMIRROR GOLEM
video installation


MIRROR GOLEM is inspired by two labyrinths outlined in two poems by Jorge Luis Borges:'The Mirrors' and 'The Golem'. Both deal with the limitations of perception and, therefore, of human condition.

In 'The Golem' the linguistic maze of man is posed. Since 'the Name is archetype of the thing ... all the Nile (is) in the word Nile'. We name things to be able to dwell in the world and, at the same time, everything exceeds infinitely its name. The Golem, a creature made of clay that a rabbi brought into life, was trapped, '(like us) in this sound network of Before, After, Yesterday, While, Now, Right, Left, me, you, Those, Others '.

In 'The Mirrors' the maze is visual. The world is multiplied to infinity. In the mirrors 'everything happens and nothing is recalled'. Man inhabits a world built with light reflections and memories; with mirrors and dreams.


AFTER, YESTERDAY, MEANWHILE, NOW, RIGHT, LEFT, I, YOU, THOSE, OTHERS, NAME, ESSENCE , GOD, GARDEN, KEY, DOOR, ECHO, GUEST, PALACE, LETTERS, TIME, SPACE, CRYSTALLINE, IMPENETRABLE, ILLUSORY, INFINITE, WORLD, ELEMENTAL, SLEEPLESS, FATAL, REFLECTION, LIGHT, ARCHITECTURE, DREAM.
Hernán Medina Ceceña (born in Mérida, Yucatán, in 1970) is an independent architect and visual artist. In the past, he has been a project coordinator of a wide range of projects like labs, medical facilities, sports complexes, government offices, restaurants, and residential houses; but it is in the sphere of art were he has found were to express his thoughts about design, and human body in relationship with urban space and landscape. Some of his works also reflects on the concepts of photography, graphics and image. His works were selected in two Yucatan's National Biennales of Visual Arts, in 2005 and 2011; and in the 33th International Cervantino Festival in 2005. His experimental videos "TVfilis" and "Llagas en la arena" are official selections of Soft Geographies, IV Regional Festival of Film and Video, 2005. He received a Creators fellowship of Yucatan's state government in 2006. He has work as a teacher of architectural design at the Faculty of Architecture of the Universidad Modelo, and in the 3D design at the Faculty of Architecture of the University of Yucatan. From 2012 till date, he also writes short stories that reflect about concepts of time, memory, erosion, and violence.