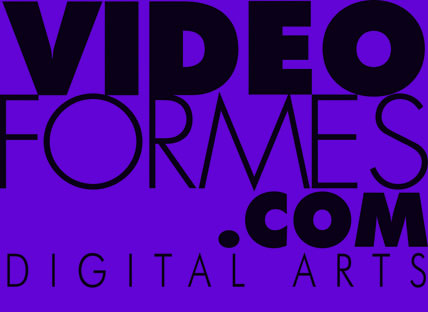 PRESENTATION VIDEOFORMES

Since 1984, VIDEOFORMES has acted as a permanent observatory of new developments in video and digital contemporary art and has been providing various opportunities for presentation, meetings and reflection for artists, professionals and public.

Since 1986, Videoformes annually has been organizing an international video and digital art festival. This event highlights the quality of the works and artists presented in the festival through exhibitions, lectures, screenings, performances, debates and meetings. Famous and/or young artists get to meet around multimedia installations, cinema and video films, performances, Web Art, live video and music performances (V-Jaying, D-Jaying), etc.

Since 1993 Videoformes has been running an alternative gallery (Galerie de l'art du temps/Chapelle de l'Oratoire), and a quarterly magazine about contemporary art and new technologies (Turbulences Vidéo).

In 2003, Videoformes initiates a policy of artists in residency.

Videoformes is now engaged in the development of Digital Video Archives, one of the most important video and electronic art collection that has been put together since 1986.



AWARDS JURY VIDEOFORMES 2015 :

Philippe Franck (director of Transcultures, artist and teacher, Mons, Belgium)
Abir Boukhari (artist and artistic director of AllArtNow, Damascus, Syria)
Paul Ouazan (co-head of Research Workshop of Arte France, Paris, France)

Jury for Prix Université Blaise Pascal des étudiants :
Alexandra Abruzzese, Noémie Choquel, Gabriel Leroy, Camille Maréchal

Prix VIDEOFORMES 2015 ex-aequo / Ville de Clermont-Ferrand :
1 Part 7 / Reynold Reynolds / USA / 2014 / 6′
Panorama / Gianluca Abbate / Italy / 2014 / 7′

Prix VIDEOFORMES 2015 ex-aequo / Conseil Général du Puy-de-Dôme :
White sugar / Francesca Fini / Italy / 2013 / 13′
Autoportrait / Christophe Laventure / France / 2014 / 2'56

MENTIONS : Mónica's Portrait / João Cristóvão Leitão / Portugal / 2014 / 4'56

Prix VIDEOFORMES 2015 / Prix spécial NUMERO 23 :
Double act / Ding Shiwei / China / 4'37

Prix VIDEOFORMES 2015 / Prix Université Blaise Pascal des étudiants :
White sugar / Francesca Fini / Italy / 2013 / 13′
Tehran-Geles / Arash Nassiri / Iran / 2014 / 18'10
VIDEOFORMES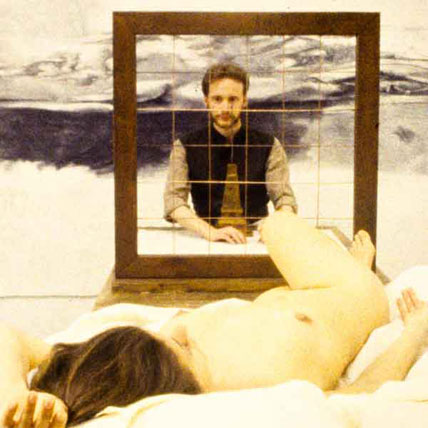 1 Part 7 / Reynold Reynolds / USA / 2014 / 6′

'1 Part 7' offers a simultaneous crashing together of linear perspective, anamorphosis, and sfumato, together with other visual systems, implicitly comparing early Renaissance revisions to perspective to those realized through digital technology.
Panorama / Gianluca Abbate / Italy / 2014 / 7′

Panorama is a review on a polis that stretches away over an infinite global space. In this landscape we cannot see any way of readmission for those who have once been excluded, and this recalls imaginary worlds in search of a balance.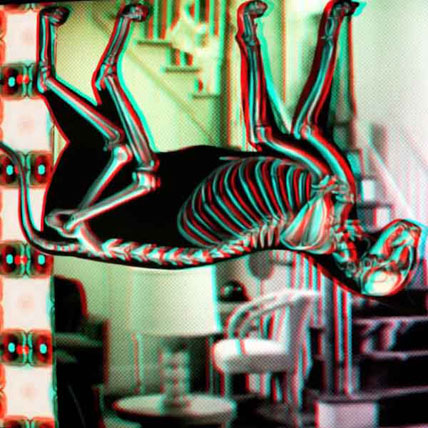 White sugar / Francesca Fini / Italy / 2013 / 13′

'White sugar' is a surreal film that narratively and graphically elaborates archival material in the public domain. I focused in particular on the female figure that is ubiquitous within this linguistic universe, as a sort of granite spokesman of a specific cultural model she apparently adheres without shadows and without uncertainty. I've isolated these female figurines, literally cutting them out of their context as paper dolls, and then I reassembled them into a new digital space made in 3d. In this transfer the "dolls" lose their connection not only with the narrative context but also the spatial structure in which they "lived" originally, assuming new meanings that crack their role as ambassadors of a granitic and dominant culture.
Autoportrait / Christophe Laventure / France / 2014 / 2'56

Fixed camera and off language. Voices and texts by the author.
Mónica's Portrait / João Cristóvão Leitão / Portugal / 2014 / 4'56

Mónica is, in theory, anything. Therefore, her portraits are born from the juxtaposition of sounds and of images taken from the audiovisual 'archive' that is YouTube. Copyrights are neglected, the purposes of those who are neglected are usurped and (im)possible truths are tested. Thus, 'Mónica's Portrait' isn't intended as an inflexible document – which informs and certifies –, but rather as an audiovisual montage able to suggest the inevitable and multiple identity of things: of sound, of image and of mankind.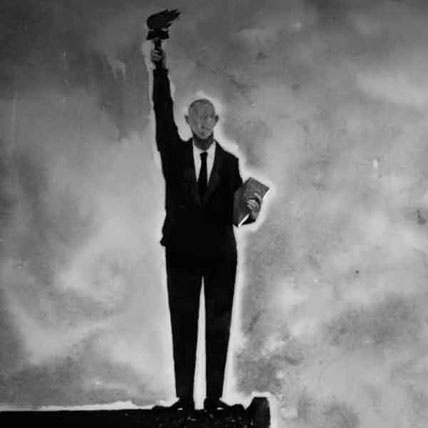 Double act / Ding Shiwei / China / 4'37

In the fantastical space fully colored with ideology, the glamorously gorgeous outerwear of modern industry was exhibited and the utopian ideal that hypnotizing the society was filled. However, the ethnic communities were separated from politics, which has certain unspeakable rules and constrains. From the indifferent public, literary mass movements, and crazily raised and dropped scaffold, the history always welds the seemingly opposite times with negative forms. We imagine that we will have new birth. But, can we obtain the real freedom from violence and metempsychosis?
Tehran-Geles / Arash Nassiri / Iran / 2014 / 18'10

Night-time signs in Tehran are inlaid into aerial images of Los Angeles. During the flight, recorded phone calls relate memories of events that took place in Tehran. These stories refer us to the city's past.

In the 1970s and 80s the reality of American life was projected onto the city's social and urban fabric. The music, clothes, cars, boulevards and motorways echoed that way of life. The revolution brought this period to an end. Like science fiction cinema, in which the present of a city is projected into the future, this video projects the past of Tehran into the present, taking Los Angeles as a setting.