PAPAY GYRO NIGHTS @ G! FESTIVAL
18 - 20. 07. 2013

PAPAY GYRO NIGHTS ART FESTIVAL is proud to be a part of G! Festival present by ORKA, and to introduce our Festival in Faroe Islands, which are not far from Orkney and share some common history and traditions. Papay Gyro is the same to Faroese Grylur, and Gyro Nights were celebrated on our island until 100 years ago - were almost forgotten and now back as a celebration of video art, sound art, experimental cinema and fire

From the first year Papay Gyro Nights presented works by Faroese artists: Katrin Ottarsdottir, Rammatik, ORKA and Jóanes Nielsen and we hope to have more collaborations in the future

At G! we'll be presenting the World premiere of a film by Rannvá Káradóttir and Laura Navndrup: THE PORTRAITS (FO/DK); and our 2013 Video Art selection:
Anders Weberg: NOTHINGNESS 3 (SE)
Bjarni Gunnarsson & Cédric Dupire: GRAY SEEDS (IS/FR)
Juha van Ingen: GHOST RIDER (FI)
Linda Quinlan: MROOUCTKH (IE)
Natalie Price-Hafslund: CHOP CHOP (NO)
Rikke Benborg: MONOCHROME 73 / UNTITLED 1 / UNTITLED 2 (DK)
Ryo Ikeshiro: CONSTRUCTION IN ZHUANGZI (UK)
Silje Linge Haaland: ON THE TOP OF THE MOUNTAIN THE SNOW IS THE RAIN (NO)
Valentina Ferrandes: BERG (GE)
Wu Junyong: TIME OF STOMACH (CN)

+
talk by STUART MCLEAN (PGN Anthropologist in Residency) : Gyro Nights, or, Inhuman Culture / Inhuman Nature



IVANOV + CHAN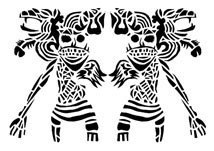 PAPAY GYRO NIGHTS @ G! PRESENTS:
The World premiere of a new film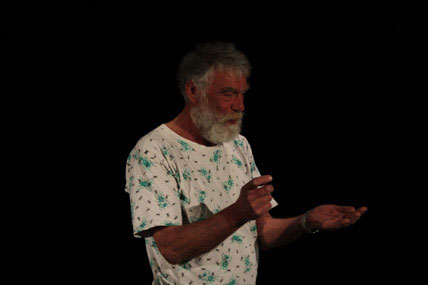 Rannvá Káradóttir and Laura Navndrup: THE PORTRAITS (FO/DK)

The Portraits is a series of dance shorts starring ordinary people from two remote Nordic islands; Bornholm and the Faroe Islands. Artists Rannvá Káradóttir and Laura Navndrup have collected the raw movements and sounds of different local people, experiencing how their culture, the landscape and the geographical isolation is reflected in their bodies.
Nothing is scripted; the people invited into the space simply bring themselves and an object that makes a sound.
The camera brings out minute details in their movement, pointing out how our common language – that of the body – can traverse geographical borders and bring a sense of connection between people and cultures.
PAPAY GYRO NIGHTS 2013 VIDEO ART SELECTION: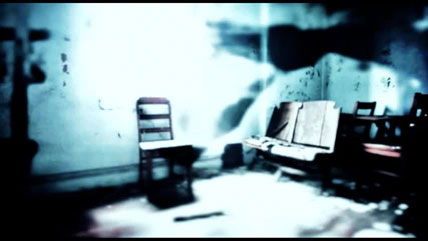 Anders Weberg: NOTHINGNESS 3 (SE)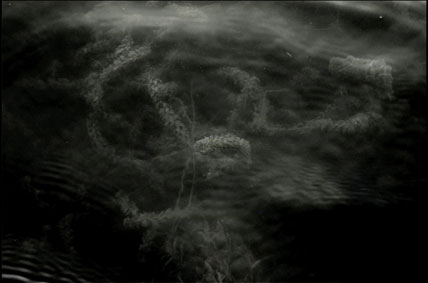 Bjarni Gunnarsson & Cédric Dupire: GRAY SEEDS (IS/FR)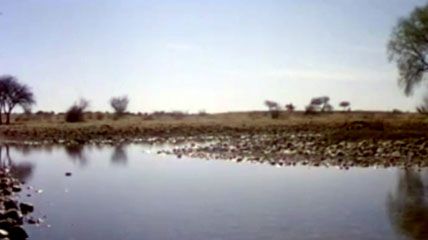 Juha van Ingen: GHOST RIDER (FI)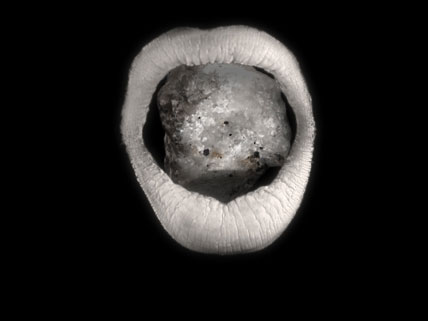 Linda Quinlan: MROOUCTKH (IE)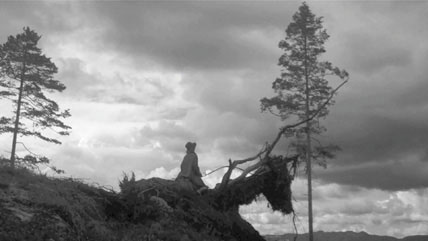 Natalie Price-Hafslund: CHOP CHOP (NO)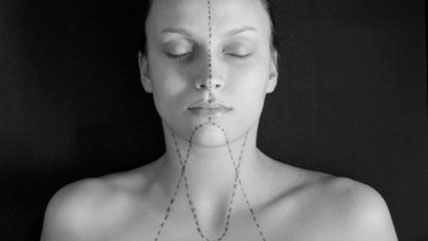 Rikke Benborg: MONOCHROME 73 / UNTITLED 1 / UNTITLED 2 (DK)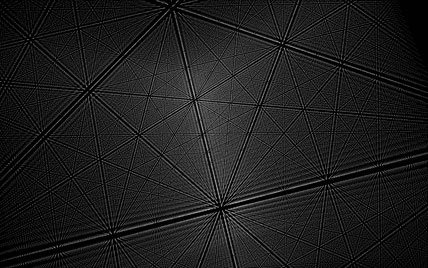 Ryo Ikeshiro: CONSTRUCTION IN ZHUANGZI (UK)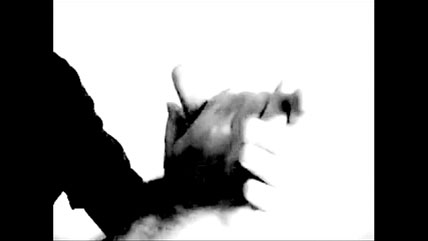 Silje Linge Haaland: ON THE TOP OF THE MOUNTAIN THE SNOW IS THE RAIN (NO)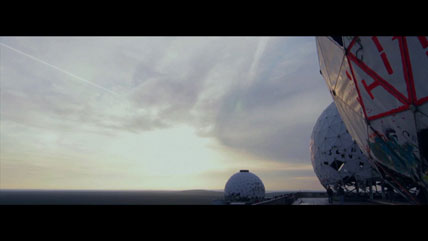 Valentina Ferrandes: BERG (GE)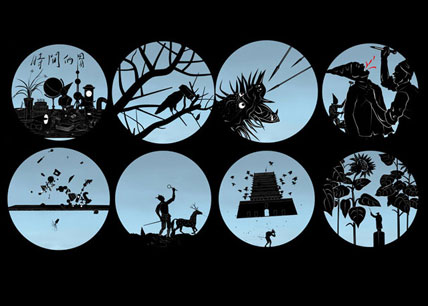 Wu Junyong: TIME OF STOMACH (CN)
TALKS @ SIRKUS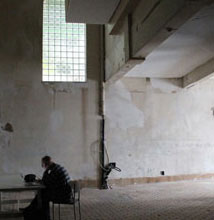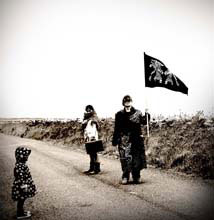 IVANOV+CHAN : Papay Gyro Nights and Video Art Programme Introduction
Ivanov + Chan - artists and PAPAY GYRO NIGHTS curators


STUART MCLEAN : Gyro Nights, or, Inhuman Culture / Inhuman Nature
Stuart McLean - PAPAY GYRO NIGHTS Anthropologist in Residency, Associate Professor Department of Anthropology / Institute for Global Studies University of Minnesota
part of: