巴比齋魯之夜北歐藝術節(巨大娘節)2013香港
PAPAY GYRO NIGHTS 2013 IN HONG KONG
5 - 18. 04. 2013

PAPAY GYRO NIGHTS ART FESTIVAL will be traveling from ORKNEY to HONG KONG to present Video Art, Experimental Film, Storytelling, Architecture, Experimental Music programmes together with the leading independent artist-run projects from Iceland, Finland and Sweden

The idea of PAPAY GYRO NIGHTS has originated from the place - a small remote island in the Northern Sea - Papa Westray (Papay), and its ancient traditions and folktales we are exploring through video art and experimental film. The island studies are giving ideas for the project and redefining a boundaries of video art and cinema extending into architecture, sound art and performance

50 YEARS OF VIDEO ART will be celebrated with a special appearance of Stena Vasulka, who will give a talk at the SCHOOL OF CREATIVE MEDIA and VIDEOTAGE. A selection of works by Steina and Woody Vasulka (curated by Kristin Scheving and co-curated by ) will be screened and also a selection of new Video Art works from PAPAY GYRO NIGHTS (Orkney), 700IS (Iceland), NOVA (Iceland - Finland - Sweden), FixC (Finland) and AIVA (Sweden)

PAPAY GYRO NIGHTS is bringing an unique opportunity to see BERTRAND MANDICO : SHORT FILMS RETROSPECTIVE AND EXHIBITION OF ORIGINAL FILM RESEARCH DRAWINGS, OBJECTS AND PHOTOGRAPHS, SOUND AND MUSIC

BONFIRE ARCHITECTURE Exhibition will be presenting Drawing and Videos submitted to the First International Architectural Competition BONFIRE, the winning project, the island Papa Westray (Papay) and bonfire traditions of Orkney + curators talk about the idea behind the competition and how the projects will be realized

To link past and present, to find out the roots of our Festival and to introduce Nordic folktales and storytelling tradition: we're proud to have a company of Tom MUIR - Orkney Storyteller and great performer and researcher

ORKA - experimental music project from the Faroe Islands - is crossing diverse genres as industrial, hip hop, rock, ethnic Faroese, and dub. ORKA, as a one-man multi-instrumental set up, is playing live at Hidden Agenda and leading a jam at Videotage

WELCOME to PAPAY GYRO NIGHTS 2013 in HONG KONG!

curators:
IVANOV + CHAN. PAPAY GYRO NIGHTS (Orkney)
Kristín SCHEVING. 700IS Reindeerland

(Iceland)


Juha van INGEN. FIXC (Finland) and NOVA (Iceland - Finland - Sweden)
Anders WEBERG. AIVA (Sweden)


PAPAY GYRO NIGHTS 2013 in HONG KONG co-organized by VIDEOTAGE-

a leading non-profit organization in Hong Kong focusing on the presentation, promotion, production and preservation of video and media art, serving artists in the expanding technological art and culture network since 1986

PROGRAMME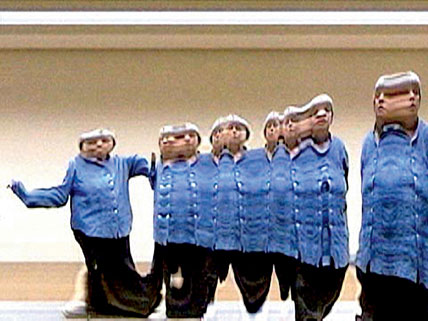 CELEBRATING 50 YEARS OF VIDEO ART

FR 5. 04 @

Future Cinema Studio, M6094, Run Run Shaw Creative Media Center, 18 Tat Hong Avenue, Kowloon Tong



18.00 Steina & Woody Vasulka
Talk with Steina Vasulka

ST 6. 04 @ VIDEOTAGE

14.00-14.30 - Opening Reception / Registration

14.30-16.00 - A Selection of video work by Steina and Woody Vasulka / curated by Kristin Scheving, co-curated by Sigrún Harðardóttir.
Talk and Screening with Steina Vasulka and curator Kristin Scheving

16.00-17.30 700IS (Iceland)
Video Art from Iceland / curated by Kristin Scheving
artists: Dodda Maggy / Þórður Grímsson / Katrin I Jonsdottir Hjordisardottir / Sigrún Harðardóttir / Thora Gunnarsdottir / Elín Anna Þórisdóttir / Óskar Ericsson / Bjargey Ólafsdóttir / Una Lorenzen / Habby Ósk / Auður Arna Oddgeirsdóttir / Sari Cedergren / Selma Hreggviðsdóttir / Kristin Scheving / Elísabet Brynhildardóttir / Sally and Mo / Þóra Sólveig Bergsteinsdóttir / Viktoría Guðnadóttir
Talk and Screening with curator Kristin Scheving

17.30-19.00 Dinner Break / Outdoor of Videotage /

19.00-19.30 AIVA (Sweden)
Temptations / curated by Anders Weberg
artists: Richard Jochum / Barcellona Federica / Cat Del Buono / Gilivanka Kedzior & Barbara Friedman

19.30-21.00 PAPAY GYRO NIGHTS (Orkney)
Papay Gyro Nights / curated by Ivanov + Chan
artists: Anders Weberg / Bjarni Gunnarsson & Cédric Dupire / Juha van Ingen / Linda Quinlan / Natalie Price-Hafslund / Rikke Benborg / Ryo Ikeshiro / Silje Linge Haaland / Valentina Ferrandes / Wu Junyong
Talk and Screening with curators Ivanov + Chan

21.00-22.30 NOVA (Finland - Iceland - Sweden)
Mind / curated by Juha van Ingen
artists: Dodda Maggý / Seppo Renvall / Anders Weberg / Hulda Rós Gudnadóttir / Erik Bünger / Heidi Kilpeläinen aka HK119
Talk and Screening with curator Juha van Ingen

FixC (Finland)
WeFi / curated by Juha van Ingen
Artists: Maria Duncker / Jarkko Räsänen / Kari Yli Annala / Seppo Renvall / Juha van Ingen / Erkka Nissinen
Talk and Screening with curator Juha van Ingen

VIDEO INSTALLATIONS
6-11. 04 @ VIDEOTAGE
12.00-19.00 Papay Gyro Nights Video Installations Programme
various artists
SU 14. 04 @ Cheung Chau / various locations
19.30-Late
various artists
PAPAY GYRO NIGHTS 2013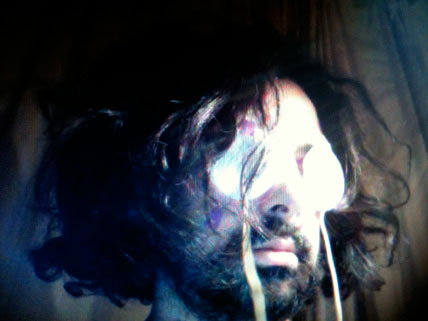 BERTRAND MANDICO : SHORT FILMS RETROSPECTIVE AND EXHIBITION OF ORIGINAL FILM RESEARCH DRAWINGS, OBJECTS AND PHOTOGRAPHS, SOUND AND MUSIC
SU 7. 04 @ Sham Shui Po / Secret locaton /
20.00 Bertrand Mandico: Screenings, Exhibition and curators Talk
places are limited. to book please contact :
papaygyronights@papawestray.org

Bertrand Mandico born in Toulouse, 1971. He got his degree in directing from the Gobelin animation school in Paris. A draftsman and photographer as well as a filmmaker, it was obvious from an early age that he had a very personal imaginary, full of macabre black humor. His short films have been successfully screened in Annecy and Cannes.
BERTRAND MANDICO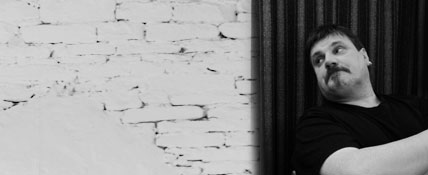 TOM MUIR : STORYTELLING
ST 13. 04 @ VIDEOTAGE
15.30 TOM MUIR - Orkney Storyteller. Nordic Tales @ BONFIRE Exhibition Opening

Born and brought up in Orkney, Tom is well known for his traditional stories of Orkney and the North. He has a great love for both folk tales and local traditions, and has researched and collected tales from all parts of the islands. He has also trawled older collections and recovered stories that had been "lost" from current knowledge.
TOM MUIR - STORYTELLER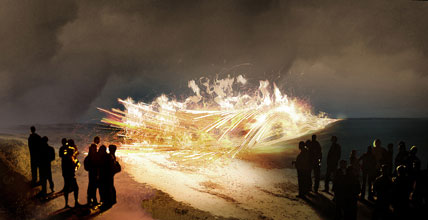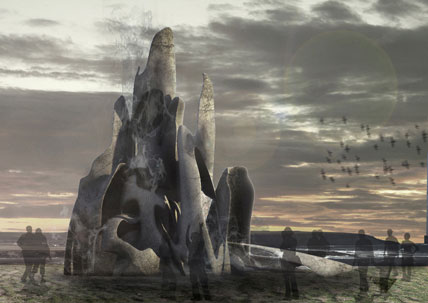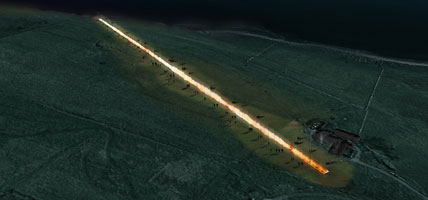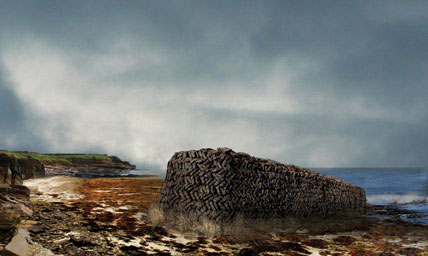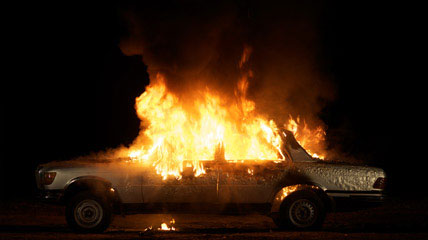 BONFIRE ARCHITECTURE
ST 13. 04 @ VIDEOTAGE
15.00 BONFIRE - EXHIBITION OPENING
Curators Talk by Ivanov + Chan

13 - 18. 04 @ VIDEOTAGE
12.00-19.00 BONFIRE EXHIBITION: Architectural Drawings and Videos / 72 projects /
BONFIRE COMPETITION JURY:
Daniel Holguin
Glenn Fulk
Eva Franch
Stefan Roeschert
Molly Heintz

CONGRATULATIONS TO THE COMPETITION WINNERS!
1st prize: Chipara Bogdan ( Constanta, ROMANIA)
2nd prize: Thomas Impiglia / Birgir Örn Jónsson / Thais K. Espersen (London, UK)
3rd prize: Hernan Medina Ceceña / Isaac Zambra Isaac / Carolina Saenz Marrufo (Merida, MEXICO)

The First Open International Architectural Competition "BONFIRE" - grassroots celebration of an ancient tradition of Bonfires and new ideas in architecture. BONFIRE is architectural ideas competition and participants are invited to establish own limits and interpretation of Judges Statement, to present most inspiring, thoughts provoking and innovative architectural design.
72 projects were submitted and beside architectural drawings every project included a video - to introduce time factor and dynamic of fire into architectural design
After Hong Kong BONFIRE exhibition will be traveling to New York, Mexico City, Berlin and other places
The winning project will be build and burn for PAPAY GYRO NIGHTS 2014 and 2015 and at other BONFIRE festivals
BONFIRE INTERNATIONAL ARCHITECTURAL COMPETITION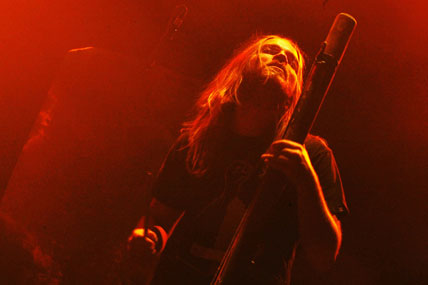 EXPERIMENTAL MUSIC FROM FAROE ISLANDS: ORKA Live in HK
ST 13. 04 @ HIDDEN AGENDA
20.00 - Door Open
21.30 ORKA Live in HK
supporting acts:
Caligine, Nelson Hiu, Les Fong, Ling Lee, Paul Yip
Ticket price $150 / Early Bird/Student $100 buy ticket >

SU 14. 04 @ VIDEOTAGE
13.30-16.30 FMEL Open Jam #8
Jamming Workshop lead by ORKA

ORKA started in a small farm on the Faroe Islands during the winter of 2005. ORKA spent the winter building innovative instruments out of materials found at the farm. Using these instruments ORKA made experiments crossing diverse genres as industrial, hip hop, rock, ethnic Faroese, and dub
ORKA
PAPAY GYRO NIGHTS CLOSING PARTY
SU 14. 04 Closing Party @ Cheung Chau Island
/ Secret locations /
20.00-Late


Video screenings, Storytelling, Music, Dance, Food & Beverage!