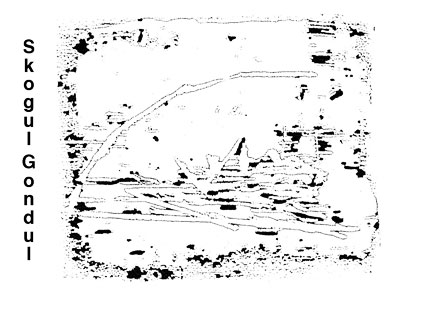 SKOGUL GONDUL
Four channel video installation

This years selection of SKOGUL GONDUL presents a video installation with videos recorded during performances by Bakketun and Norum the latest two years. The performances often involve several participants from different disciplines, such as musicians, actors, falcon trainers and stand up comedians.
Their work could be described as a kind of tapestry of overlapping, yet disparate actions. The documentation tend to elaborate on the digressiveness of the works instead—often resulting in imagery that appear more like a continuation of the creative gesture than an attempt to capture and circumscribe it.


Participating artists:
Andrea Bakketun
Christian Tony Norum
Petter Ballo

Other participants:
Silje Linge Haaland
Christian Hennie
Tereza Erbenova
Agnieszka Golaszewska
Henrik Lie
Torgeir Gabrielsen
Jon Lundell
Helge Haaland
Eva Ballo
Petter With Kristiansen

The videos are from following performances:
Salta Bambolina, Kaleidoscope Artfair, Macro Museum, Rome, 2012
Circus Caracas Cerberus, The Autumn Exhbition, Oslo, 2012
Touristification (when the storm wallows around the house), (a)void gallery, Prague, 2013
Reisebrev mangesteds fra, Gammel Strand, Copenhagen, 2014
Decend Along My Eyelashes, UKS, Oslo, 2014
The performances: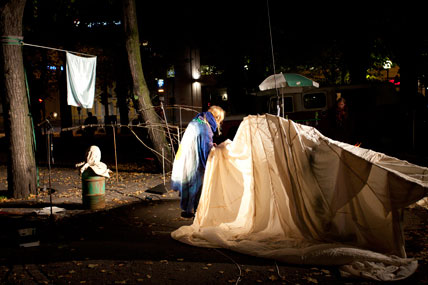 The Dogs from Caracas

The video documentation of the performance The Dogs from Caracas—a performance Norum did together with Petter Ballo and Henrik Lie at Roma Contemporary Art Fair in 2012—consists of a combination of video and 8mm film edited together to form a seductive montage, scored by Lie's brooding guitar. In the same video there is documentation of Circus Caracas Cerberus, Dogs Inferno, showed at The Autumn Exhbition in Oslo in 2012. Dogs Inferno was a play for dead artists, performed through live word, improvised music, dance, light and pyrotechnique. The involved artists are Petter Ballo, Christian Tony Norum, Eva Ballo, Christian Hennie, Morgan Schagerberg, Torgeir Gabrielsen, Henrik Lie, Andrea Bakketun and Edvard Tidemann.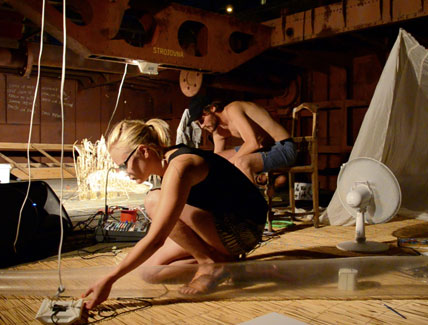 Touristification when the storm wallows around the house

The performance/concert Touristification when the storm wallows around the house took place at (A)void Floating Gallery, a boat on the Vitava river in Prague, during summer 2013. Participating artists Andrea Bakketun, Christian T. Norum, Christian Hennie, Petter Ballo and Tereza Erbenova.
Reisebrev mangesteds fra

The performance Reisebrev mangesteds fra—a collaboration between Norum, Bakketun and Silje Linge Haaland, performed in conjunction with the exhibition Christian Krohg: Tiden rundt Kristiania-bohemen at Kunstforeningen Gammel Strand in Copenhagen in 2014—is presented with an emphasis on material captured with a spy-camera wielded on a long camera rig— amended with bass strings and transformed into a motorized musical instrument.
Decend Along My Eyelashes

The last happening in the series is Decend Along My Eyelashes, showed at Young Artists Society in Oslo last year. In this project Ballo, Bakketun and Norum inhabited an old balley hall where mirrors, dance poles and warderobes are used as scenography, an searched for the performance's own logic and potential to appear as an own reality. Here Helge Linge Haaland participated with electric contrabass and actor Petter Width Kristiansen read from a book of old Christiania Originals.